Getting started with mstdn.ca


Welcome to Mastodon Canada, a community for Canadians, First Nations, Metis & Inuit Peoples of the Great White North. We are a community that prioritizes privacy, community building, safety, and meaningful interactions.
We're so excited to have you here on our platform. If you're new here, you might be wondering what your first steps should be. Don't worry, we've got you covered!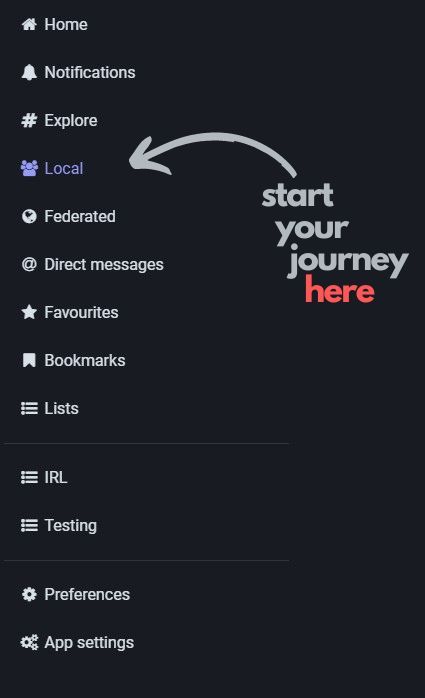 First things first, let's start building your timeline. This is your feed of posts from other users and accounts that you follow. To start, you can explore the local timeline, which is like a news feed from other users who are on the same server as you (mstdn.ca). You can like, comment, boost (similar to retweeting), and follow other users' posts and accounts. This helps you create connections and grow your network organically. You can also check out the federated timeline to see posts from users on other servers. And if you're interested in a particular topic, try following hashtags related to it to find more content and users to follow.
Now, let's talk about security. We take your privacy seriously so we recommend setting up two-factor authentication (2FA) for your account. This means adding an extra layer of security by requiring a code from an app in addition to your password. It's a small step that goes a long way in protecting your account.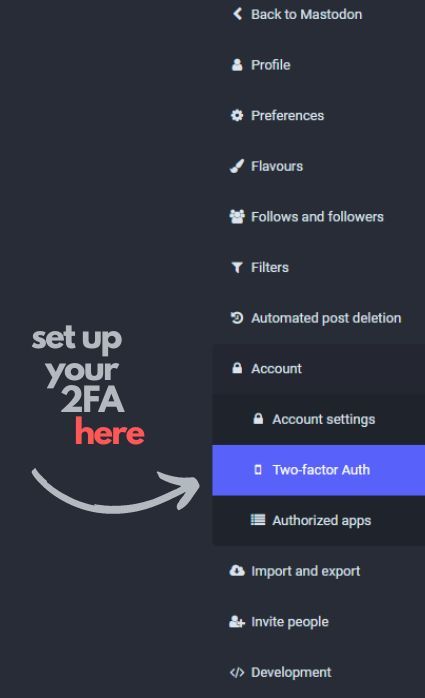 We're all about building meaningful relationships and a supportive community here at Mastodon Canada. So just to summarize: to get started, start building your timeline by exploring the local and federated timelines, following hashtags, and don't forget to set up 2FA for added security. And most importantly, engage with other users to build your network and make some new friends along the way.
Welcome to mstdn.ca, we're so glad you're here!
---
Introduction à mstdn.ca
Bienvenue sur Mastodon Canada, une communauté pour les Canadiennes, les Canadiens, les Premières Nations, la Nation métisse et les Inuit du Grand Nord blanc. Nos priorités sont le respect de la vie privée, l'esprit de communauté, la sécurité et les interactions significatives.
Nous sommes tellement heureux que vous ayez choisi notre plateforme. Si vous venez d'arriver sur notre instance, vous vous demandez peut-être ce que vous devriez maintenant faire. Ne vous inquiétez pas, nous sommes là pour vous aider!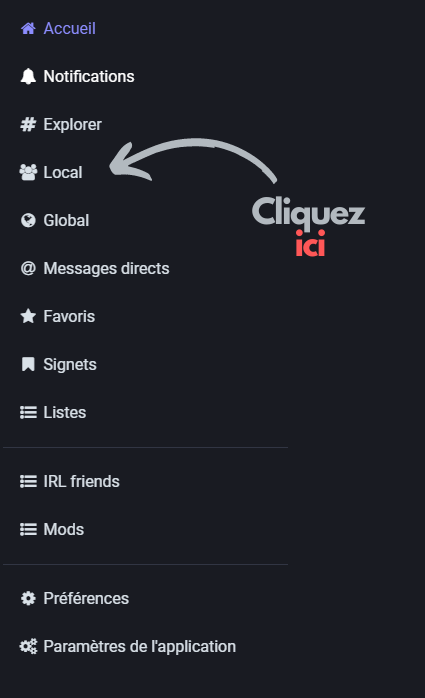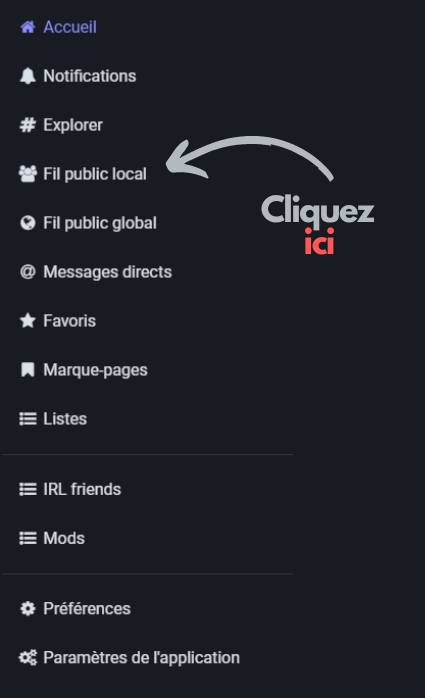 Tout premièrement, occupons-nous de votre page d'accueil. C'est là que seront affichées les publications des comptes que vous suivez. Pour commencer, vous pouvez explorer le fil local, qui comprend les publications des autres membres de votre instance (mstdn.ca). Vous pouvez aimer (ajouter aux favoris) des publications, ajoutez des commentaires et boostez/partagez (un peu comme le partage de gazouillis) les publications des autres membres. Cela vous aidera à connecter avec d'autres personnes et à développer votre réseau tout naturellement. Vous pouvez également consulter le fil global pour voir les publications des membres d'autres instances. De plus, si un sujet en particulier vous intéresse, vous pouvez suivre des mots-clics pertinents. Ceux-ci s'afficheront sur votre page d'accueil et vous inspireront à suivre de nouvelles personnes.
Parlons maintenant de sécurité. Nous prenons votre sécurité au sérieux et vous recommandons donc d'utiliser l'authentification à deux facteurs pour votre compte. Comme vous devrez saisir un code d'une application en plus de votre mot de passe, vous aurez une mesure de sécurité supplémentaire. C'est une mesure simple qui vous permettra de mieux protéger votre compte.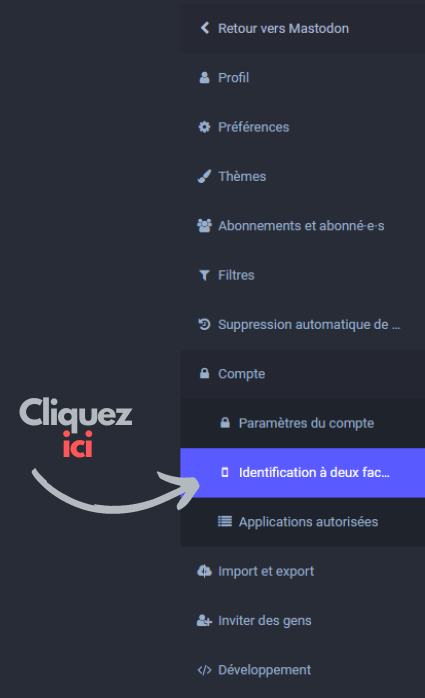 Ici, à Mastodon Canada, nous voulons tisser des liens et promouvoir une communauté de soutien. Pour résumer : remplissez votre page d'accueil en explorant le fil local et le fil global, suivez des mots-clics et n'oubliez pas d'utiliser l'authentification à deux facteurs. Mais, surtout, interagissez avec les autres pour alimenter votre réseau et faire de nouvelles rencontres.
Bienvenue sur mstdn.ca! Merci de vivre cette aventure avec nous!