#MeetMeDowntown + Mstdn.ca
We are super excited to introduce a brand new addition to the mstdn emoji collection—Meet Marvin and Mates!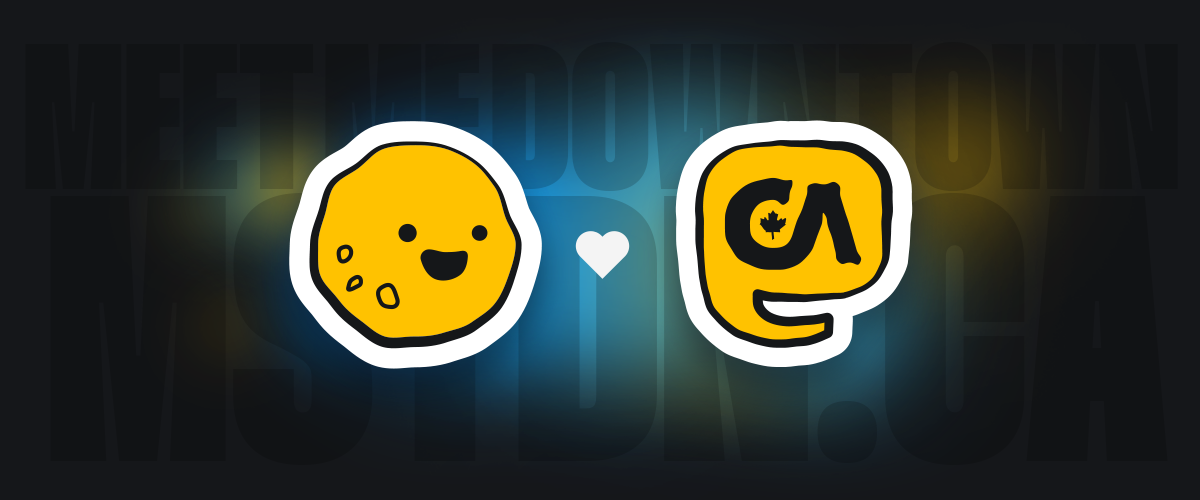 We are super excited to introduce a brand new addition to the Mastodon Canada emoji collection—Meet Marvin and Mates!
Marvin and Mates were developed originally in support of the City of Edmonton's downtown vibrancy campaign, Meet Me Downtown, a campaign centred around celebrating connection and community. A shared moment, an experience, an invite.
Now, we invite you to welcome Marvin and Mates into our community. This collaboration with the City of Edmonton and Mastodon Canada has been long in the making and we want to thank the City for proposing this idea and working with us to create the twenty unique emojis we're welcoming to the instance.
It's incredibly exciting to welcome the first Canadian municipality to the Fediverse, and look forward to welcoming more collaborations like this with other municipalities across the country!
This exclusive emoji pack contains 20 adorable (digitally) hand-drawn characters to help infuse our toots with an extra dose of elation.
Celebrate a personal achievement, react to some exciting news, or simply spread some positivity with the help of Marvin and four enthusiastic reactions; Heart Eyes, Starry Eyes, Blush, and Tears of Joy.  Rounding out the pack are Angus, Chuck, or Patty, as well as Helian, Aorta, Melody, and five food and drink related Mates; Mac, Charlatte, Cacao, Kookie, and Margherita. Finally, we are especially excited to introduce two brand new Mastodon-related mates—Edmonton and Mastodon Canada!
The #MeetMeDowntown emoji pack is available right now in any Mastodon client that supports custom emoji—just start typing the shortcode ':MeetMe_', or use the emoji picker to view the full set.
For more information about the campaign, or to learn more about Marvin and Mates, visit edmonton.ca!
Also check out the City of Edmonton's interview with @Chad, talking about some of his favourite spots in Downtown Edmonton. We get a shoutout in it!