State of the Instance - Spring 2023


Introduction
It's that time for a community update - that's right, it's Spring time and I'm overdue in bringing you a State of the Instance!
A lot has happened for our (not so) little instance since November's update. Notably, our instance processed its one-billionth Sidekiq job this month, and just yesterday we crossed the one-millionth toot posted! We also crossed the 34,000 registered user mark. These are breathtaking milestones!
We also recently introduced the Elasticsearch server which allows our Mastonauts to go back and search their own toots. This was a long-standing request so I'm proud to say we could implement it.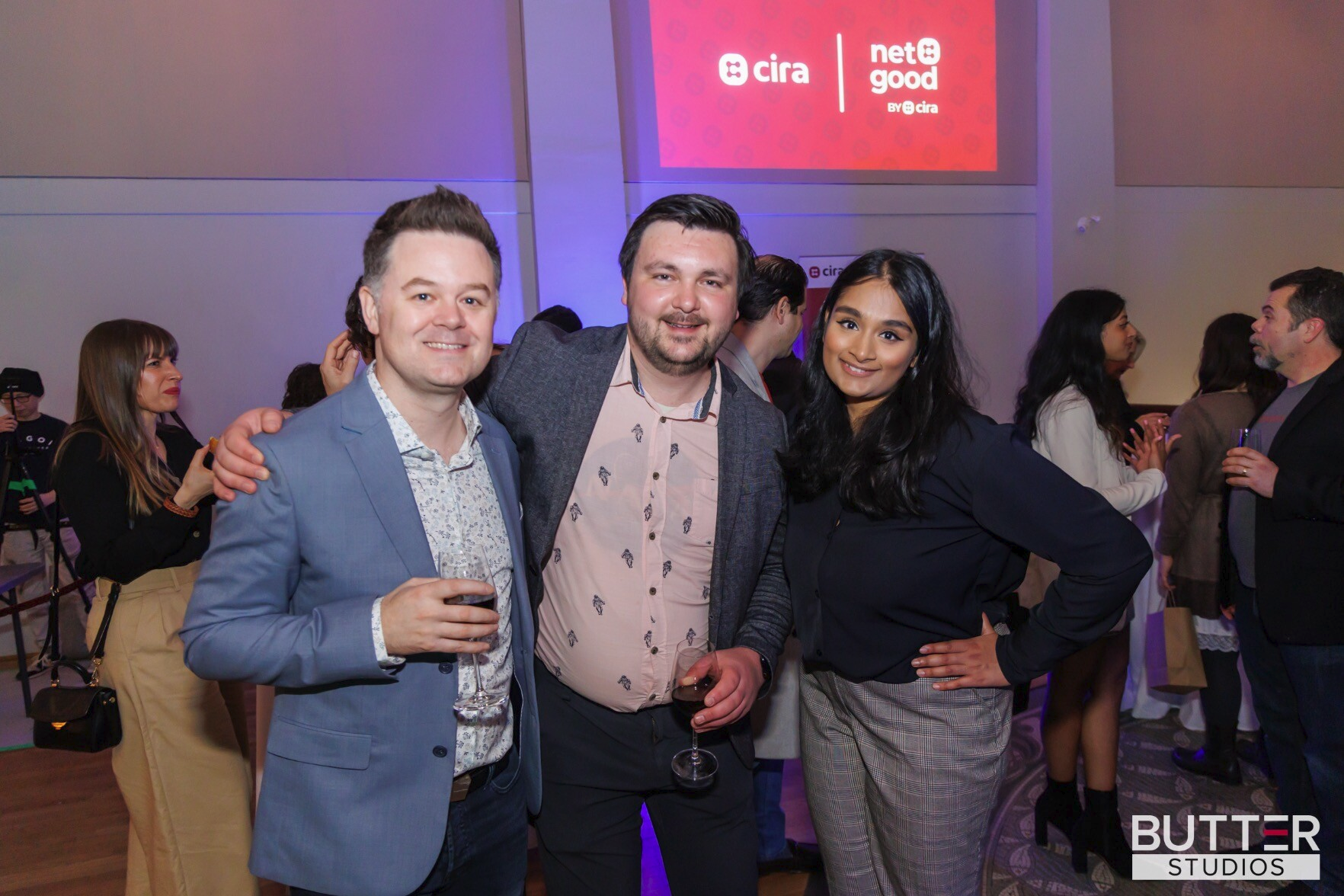 In February, I was honoured to attend an event in Vancouver put on by CIRA called Canadians Connected. I was able to connect with Spencer Callaghan who was the key driver in our partnership with CIRA. Before anyone asks, no, I had no idea my NASA t-shirt under my shirt would be so darn visible. I was able to spend some time chatting with Spencer in regard to our partnership and expressed our sincere gratitude for their gracious support. Of course, lots of networking took place with other web-minded folks! We saw a lift in membership after the event. For transparency, I bore 100% of the cost of the trip.
I was also invited to speak at an Edmonton Nerd Nite where I described the infrastructure of the instance and took questions in regard to our moderation policies and the instance's infrastructure sustainability. Let me tell you. this was the most intimating talk I've ever given.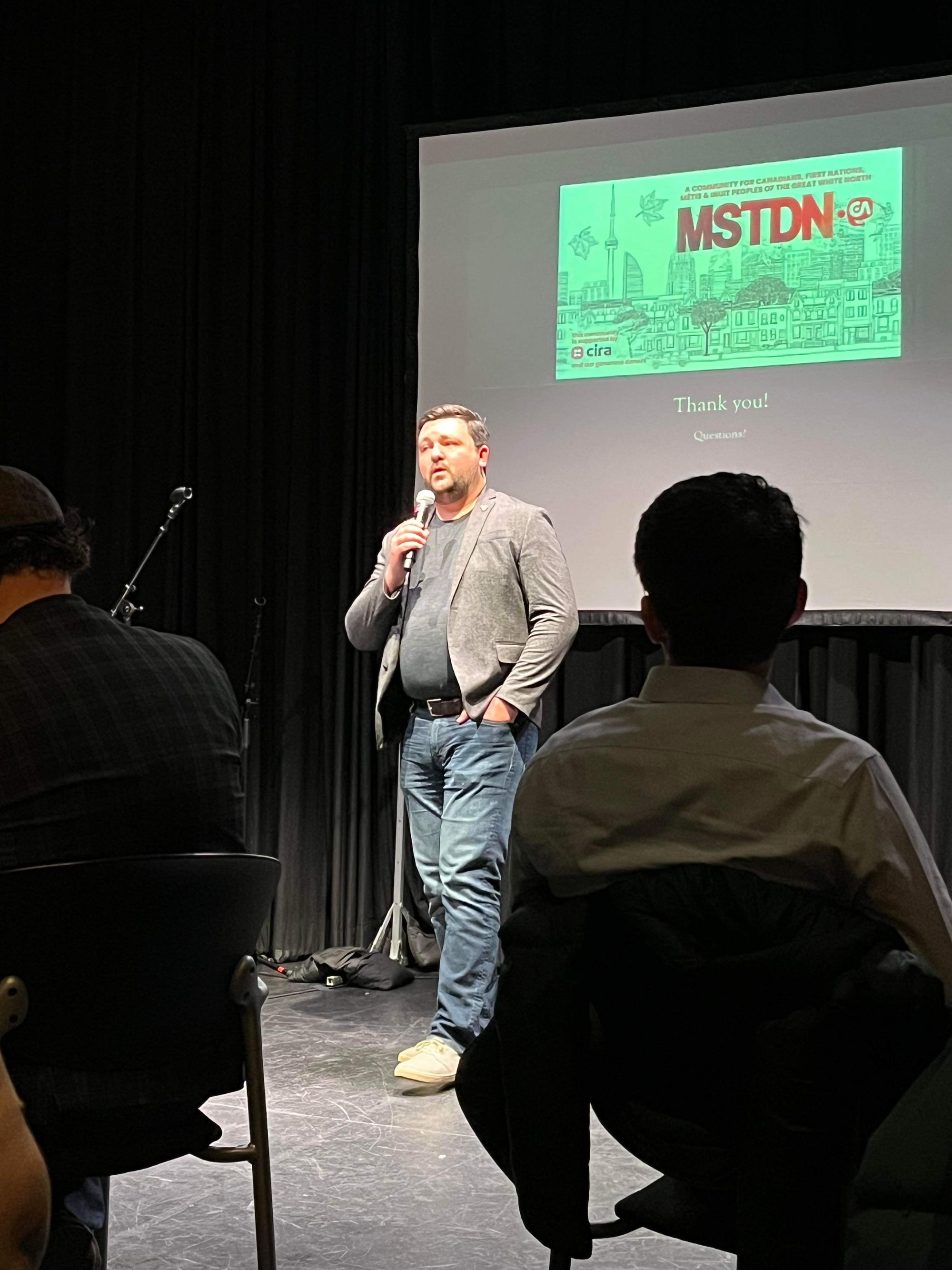 Infrastructure
Our infrastructure largely remains the same as it was described in the November update. We've made some additions, namely more robust monitoring using Grafana and Prometheus (which continues to be refined), a single sign-on application proxy tool called Teleport for accessing the aforementioned monitoring and remote server management, and a PeerTube instance.
Migrating our instance to Kubernetes continues to be at the top of our list. This migration won't happen in April but my focus in May into June is to learn and understand the technology. This will reduce our Compute costs by reducing our computing power overnight and scaling back up as demand requires. Currently, we're running 100% capacity 100% of the time, which comes with that added cost.
Our PeerTube instance accepted 20 beta testers and thanks to them we've uncovered a few bugs, including the inability to play videos on iOS. A huge thank you to those involved in this beta test! I'd like to enable the ability to broadcast live video but I'm still working on issues with the PeerTube instance being behind CloudFlare. We're still on the fence if we keep this PeerTube instance or not. Beta testers beware. I really enjoy it but if we can't enable all the features we will opt to disassemble the service. Those involved in the beta test will receive notice if this happens.
Moderation and Governance
Moderation Statistics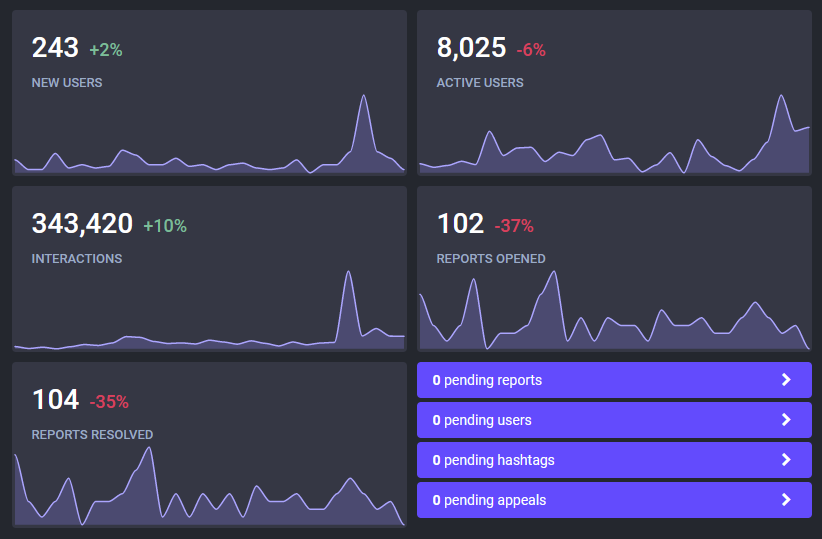 As of April 21st, our incredible moderation team resolved 104 reports and none of these decisions were appealed.
Our moderation team had some shuffles in March. We sadly said goodbye to Erin and wish her all the best. She was instrumental in helping form the basis of our internal moderation policies and I'm grateful to continue to call her a friend. I'll be visiting Ottawa in July and am looking forward to spending time with her at their Folk Fest! We welcomed CautionWIP and CityTechie to the team and are very excited to be working with them! Together we've been hard at work developing policies that will help make moderation decisions easier and more consistent.
Financing and Fundraising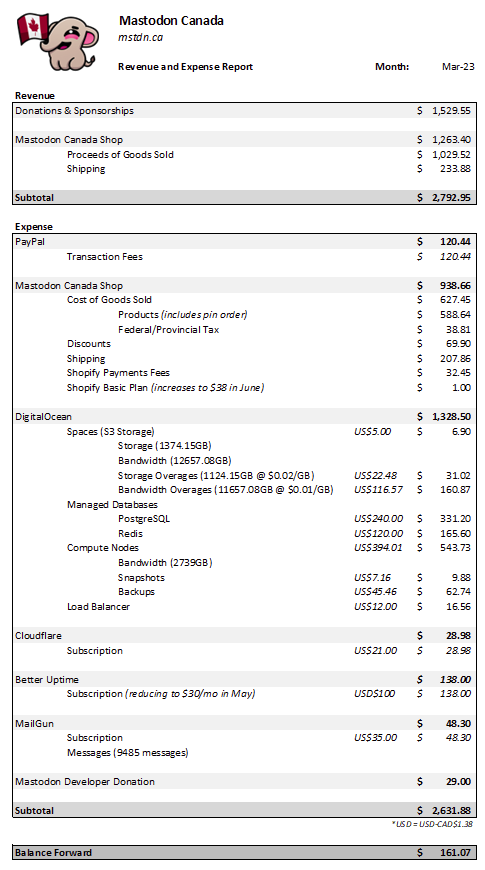 Donations and Sponsorship

In March, our average monthly subscription donation amounted to $5.99, while one-time donations averaged $35.46. This represents a decrease from the $6.18 per subscription we received in December. Additionally, despite a continued increase in our user base since our November update, we've experienced a decline in subscription donations by 50 people. Although our financial standing is currently stable, continuing down this path could potentially impact the longevity of our instance.
The reason we're asking for donations is to ensure that we can continue providing a reliable and user-friendly platform for our expanding community to enjoy. Your support is crucial in maintaining our services and upholding the quality experience our users have come to expect.

I understand that soliciting donations may not be ideal, but your support is invaluable to our mission. If you could consider starting a regular subscription with a modest $5 monthly donation, it would go a long way in ensuring our continued success. We truly appreciate your generosity and commitment to our cause.
In our new Shop, we have the ability to accept credit card payments without PayPal. If only 200 members chipped in $5, that would more than cover our deficit. This a reminder that there is zero advertising and we rely on our members to sustain our wonderful community.
The announcement of our Shop couldn't have been more timely, as in April we've seen significant revenue drawn from this endeavour. I want to really thank Jace for his incredible work in setting up the products! Without his amazing work, we wouldn't have all the awesome graphics including the adorable Tusky pin. These are a limited edition run to celebrate our one-year anniversary in April. There are only 100 of these, 90 of them were available and as of April 21st I'm thrilled to say that as of writing, only 14 are left for sale! We've reserved 5 pins for future giveaways and contests. Our hard-working mod team also received a pin for free for their service.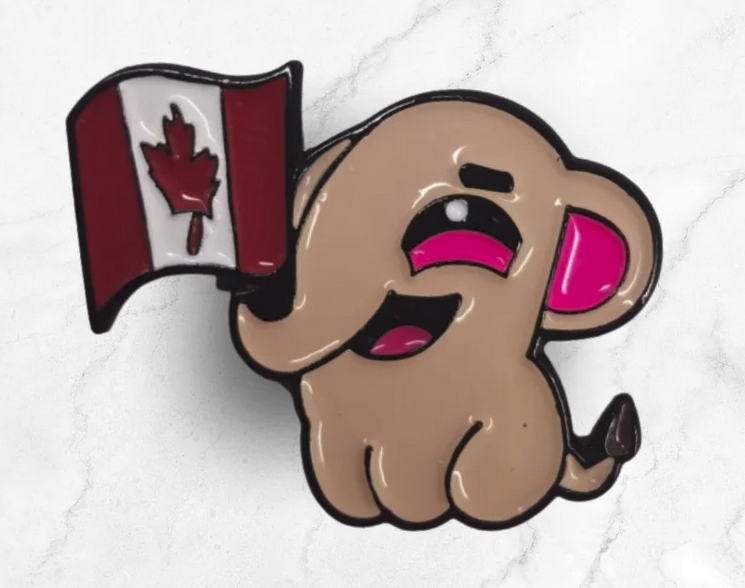 Expenses
DigitalOcean
Our largest costs come from actually operating the instance. The Managed Database servers are a focus for me. We have experience in the past with reducing these resources and ran into significant performance problems with the instance. My hope is that the move to Kubernetes will alleviate some of this. Our Spaces utilization has grown substantially since our last update but continues to be the most economical option for block storage.
I would encourage going back to the November 2022 State of the Instance to see a breakdown of these other line items.
CloudFlare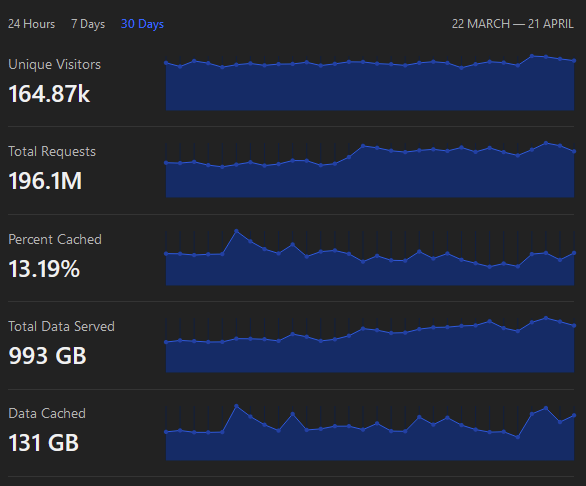 CloudFlare continues to be a major asset for our instance. Thanks to Jace, we've been able to create robust Web Application Firewall rules. I wish I could describe these rules but doing so could potentially compromise the security these rules provide. What I can say is that these rules have reduced spam registrations by literally 100%.
MailGun
This is still a line item that I have a hard time swallowing. We could host our own email server but the challenge is that many DigitalOcean IP addresses are blacklisted. MailGun offers reliable email delivery and this is important for things like account verification emails. Our overall email sent has reduced dramatically and as a result, I've dropped us down to their "Flex" tier which will reduce this cost in May.
Conclusion
All in all, our instance continues to be a vibrant, welcoming, and inclusive community. I'm so proud that what started as an experiment back in April 2022 has turned into such a wonderful place to be. We welcomed some of the members of halifaxsocial.ca as they go through the process of shutting down. I've had such rewarding conversations with folks and I have witnessed so many amazing connections.
I look forward to more great conversations and always love opening Tusky to see what's going on in our little town square! As always, I'm so humbled by the trust that our members have invested in our instance and endeavour to always do my best to support us into the future.
We also have a Discord server set up for those involved in the PeerTube Beta Testing and others. If you'd like to join it, click here.
As always, if you have questions, comments, or suggestions, please email them to hello@mstdn.ca!
Humbly yours,
Chad
---
État de l'instance — Printemps 2023
Introduction
C'est le temps d'une mise à jour pour la communauté. Eh oui, c'est le printemps et je vous ai suffisamment fait attendre depuis le dernier état de l'instance!
Beaucoup de choses se sont produites sur notre (pas si) petite instance depuis la mise à jour de novembre. Notamment, notre instance a traité son milliardième service Sidekiq ce mois-ci et, tout récemment, nous avons été témoin du millionième pouet publié! Nous avons aussi dépassé 34 000 utilisateurs inscrits. Ces nombres sont incroyables!
De plus, nous avons introduit Elasticsearch, ce qui permet à nos Mastonautes de faire des recherches dans leurs propres publications. On me le demandait depuis longtemps, alors je suis fier de cet ajout.